All students (K-12) have a district email address and will be using this email to communicate with their teacher(s). Furthermore, all students will need to log into their digital learning platform, CANVAS, daily to access their lessons and assignments.
The instructions on how to access your student district email and the on-line learning platform, CANVAS are located here:
How to Prepare for Remote Learning
[ Print this guide ]
Students. We want to make sure you have everything you need to begin online learning. Included below are instructions to download Microsoft Office if you have not already done so and instructions to access the on-line platform that everyone will need to use. If you do not recall how to access your student email or you are new to student email, please follow the steps below:
Step 1: Log in to your student email.
Step 2: Download Microsoft Office from your student email by clicking on Install Office.
Step 3: Download Canvas App on your phone or tablet.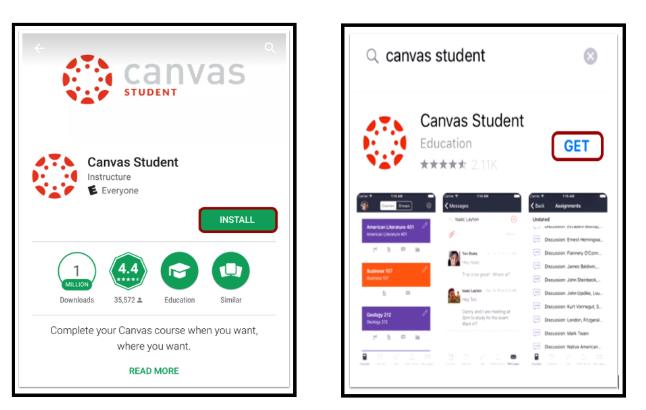 Using your App Store on your Android or Apple device, search for Canvas Student.
Install/Get the App.
Enter "Stlucie" in the Find your School/District field. When the full name appears in the search list, tap the name.
Students will need to enter their 56#@stlucieschools.org and the lunch number for their password when prompted.
Step 4: Login to Canvas through your email on your computer and take the Venture with Canvas course for students in grades 4-12 to learn more about Canvas and how to complete assignments and interact within Canvas.
Within your email, click on the App Selector (also known as the Waffle).
Click on All apps —>
Under Admin selected apps, you will see Canvas.
Venture with Canvas is an optional resource to help provide students/parents with some information on how Canvas works. Please note this course is meant as a guide.